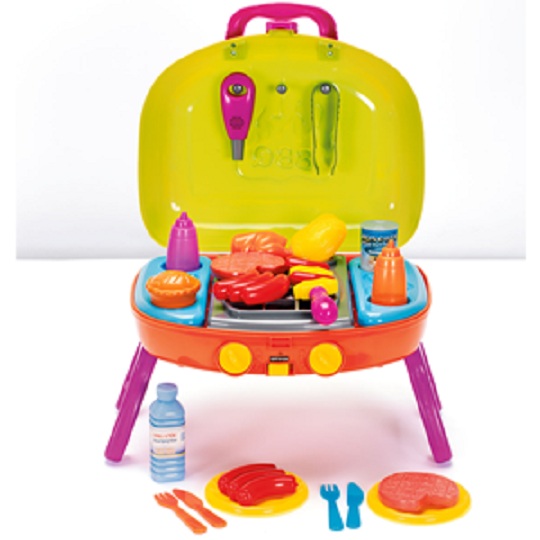 Finally, the weather appears to have recognised our distress and delivered some sunshine unto the UK. Everywhere I look I can see people smiling and sunning themselves, so what better time to get your kids into the spirit of summer with this massively discounted Chad valley BBQ set?
The Chad Valley BBQ set is on sale for under £5 when it used to sell for £16.99. That is a whopping saving of well over half the original price and you can save even more by reserving one to collect instore.
The Chad Valley BBQ set doesn't really come with much in the way of information. All that the site says is that it has a range of accessories, but not specifically what those accessories actually are. I am guessing that much of what you see in the picture is what you are going to get including tongs, play food and plenty more.
And hey, if the weather does fail, at least you can have a BBQ indoors...
Thanks to Wadjet at HUKD!