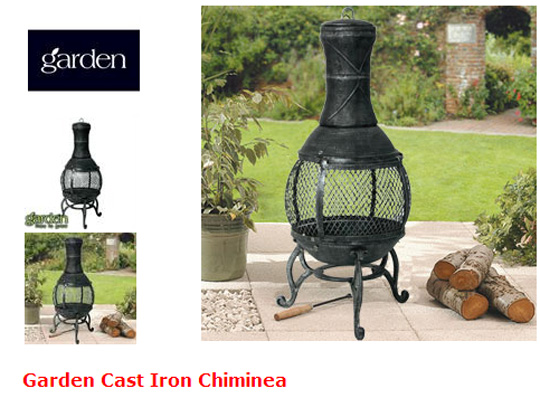 Home Bargains are selling this cast iron garden chiminea for £29.99.
This has brought back some really wonderful memories for me - let me explain:
My ex-husband and I bought a cast iron chiminea almost identical to this one; we enjoyed sitting outside in the garden (that we'd painstakingly turned into something beautiful, from nothing) in the evenings with a glass of wine.
This was great all the while the evenings were warm, but we didn't want to have to go in the moment it got a bit too chilly, even with jumpers on.
So we invested in a chiminea - we'd looked at fire pits and the like, but with small children (the teenagers were little then) and animals roaming around, we decided that something enclosed would be better.
And it was, before bedtime we'd sit outside with the kids, in front of the roaring chiminea, and they'd drink hot chocolate.  They'd go to bed, and we'd open the wine - they were peaceful and happy times.
This one isn't very tall, only 90cm, but they don't need to be huge to throw out a large amount of heat - ours was only small too. I'd recommend one to anyone.
You can collect your chiminea from your local Home Bargains, or you can have it delivered - although goodness knows what the delivery charge would be, as it's not light!
Happy chimey-dooing! (the kids used to call it 'the chimey-doo)