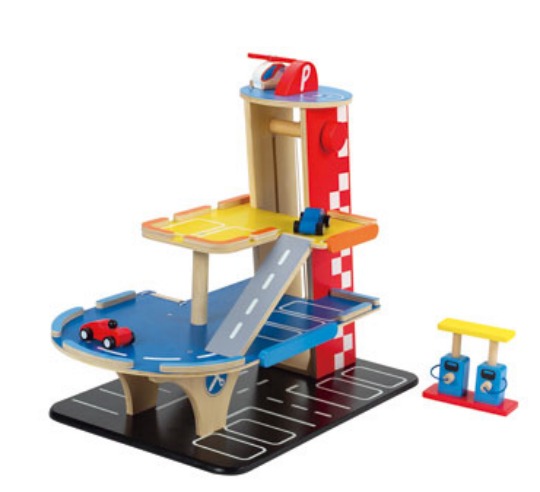 There is 50% off this Buzzing Brains Wooden Garage at Kiddicare right now. It's reduced from £49.99 to £24.99.
Suitable for children aged three years old and above, the Buzzing Brains Wooden Garage is a 3-storey toy loaded with fun, interactive features that will keep kids entertained for hours. Maybe even long enough for you to mop the kitchen floor and enjoy a cup of tea while it's still hot. With two cars and a helicopter with a heliport on top, the set also includes 2 petrol pumps. It's also compatible with Buzzing Brains Wooden car sets, and the moving elevator which kids can guide between the different floor levels is bound to be a huge hit with busy little hands.
And don't forget - Kiddicare offer free next working day delivery on all orders over £29.99. So throw in a set of these wooden car sets (which are currently also part of a 20% off promotion right now) and you won't pay a penny in delivery charges.
You know what I'm going to say next - what perfect timing for a little Christmas surprise!