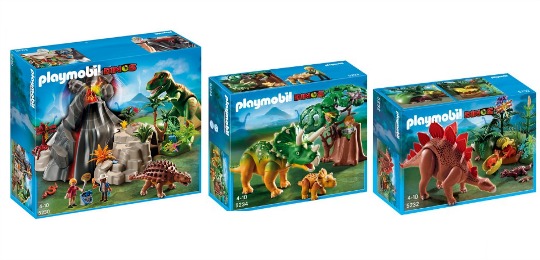 Amazon have reduced the prices on some of their Playmobil Dinos range by up to 50%, and the prices start from less than £10! Add on the free delivery over £10 and that is a great deal!
There are four sets that have the biggest reductions:
All are recommended for ages 5 to 10 years, and none are suitable for children under 3 due to the small parts.
The rest of the Playmobil Dinos range also seem to have big reductions on them too, though some of the sets are quite low in stock, so if there is a particular one you are looking for then it's worth looking for that as well.
I like the look of the Volcano and T-Rex and I can imagine that would be an amazing present for a lot of children, whether they are fans of Playmobil or Dinosaurs.  Might be worth getting a couple of the smaller sets to put away for birthdays, as the invites in the school bags come thick and fast!