Big And Cuddly 20inch Talking Timmy Time £10.49 @ Argos eBay Outlet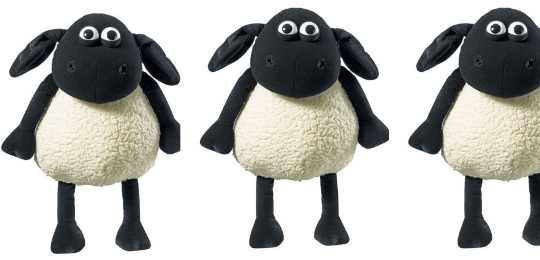 This is a great price for the big and cuddly Talking Timmy Time doll at the Argos eBay Outlet. The next cheapest price is around £19.99 at Amazon and this price is usually what you see on the 10inch version so pretty darn good all round. The price also includes the delivery charges.
The cost of the toy is £8.49 and postage is £1.99, taking the total up to £10.49 which isn't bad considering he is a 20inch plush toy that talks. You can squeeze his hand to hear him make his trademark "Baaa" nose and he needs three LR44 batteries to work. Fortunately these are included in the price.
This toy is ideal for kids over the age of two and would make an utterly awesome Christmas gift for any little one who enjoys Timmy Time. My daughter is growing out of the show now but I'm still tempted to get this for her, it's that awesome.
Thanks to andywedge at HUKD!