Big Ben Ravensburger 3D Jigsaw Puzzle For £13.32 @ Sainsburys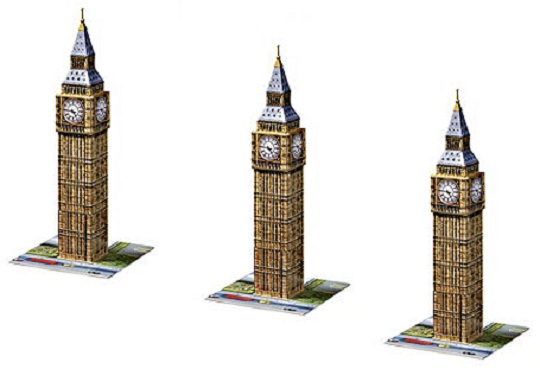 Head on over to Sainsburys and get some great entertainment for the kids. The Big Ben Ravensburger 3D Jigsaw Puzzle was £19.99 but has been reduced to £13.32 so you'll be saving £6.67. It'll be an awesome way to keep the kids busy during half term and let them practice patience and creativity.
If your kids (and probably you) lover puzzles why not take your skills to the next level, with this 3D Puzzle of Big Ben. It'll keep the kids entertained for hours and may even be something you want to help with, make it an activity that the whole family can do together.
The puzzle is made from strong, high quality plastic, its 216 hinged plastic pieces measure 41cm tall when complete and there's no need for glue to hold it together. It's a fantastic gift for anyone wanting a different kind of puzzling challenge or just to beat the boredom blues. It's suitable for kids over the age of ten and adults too.