Make A Bear For £11.67 @ Asda Direct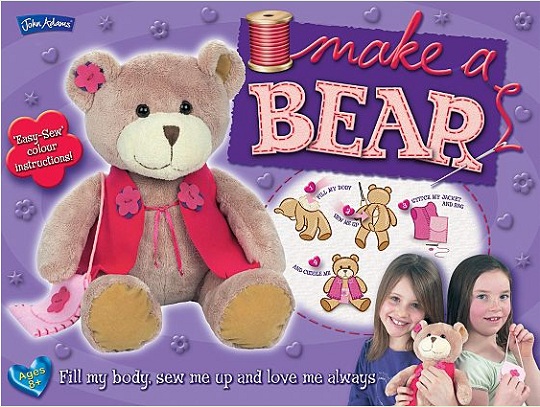 Make your very own bear with this cool set from Asda Direct. The set has been marked down from £12.97 to £11.67 so you'll be saving £1.30.
I've always loved DIY and make it yourself kits, even when I was a child. I remember having a similar kit to this one in which I made my own bear, hand sewed his nose and even made his clothes. My mum had to help me a little but that didn't take away any of the fun of the project or the pride of having made my very own bear. I still have him today!
With this kit you'll be able to do the same. You can make a 30cm teddy bear. You'll do most things yourself from stuffing, sewing and clothing to naming your bear. He'll be a one of a kind, truly unique bear.
The tricky parts are already sewn for you so filling up the body and stitching it together will be simple and yet rewarding. You can make a jacket with the kit's matching felt pieces which all come with pre-punched holes for easy sewing.