Barbie Puppy Play Park For £20.00 @ Asda Direct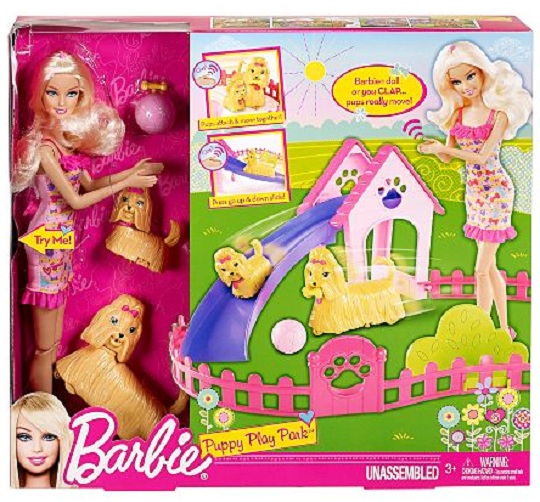 Save £4.97 when you pay £20.00 for this Barbie Puppy Play Park that was £24.97 from Asda Direct. With this backyard set, Barbie doll and your children can train and play with her two puppies outside!
This Barbie set includes Barbie doll with clapping feature, doghouse play set, a big motorized/sound-activated puppy, a little puppy, a ball and a bone. Here's the great part, the motorized larger puppy has an innovative sound-recognition feature. While playing with Barbie your children can press the lever on Barbie doll's back to move her arms in a clapping motion. This activates the clapping mechanism inside or you can clap your own hands; when the large puppy hears Barbie doll clapping, it can come to her or go up or down the slide! That's so cool.
The little puppy, also on wheels, is not electronic but can be connected to the bigger puppy. Both puppies feature bobble-heads and tails that really bring them to life. What a fantastic Christmas gift!