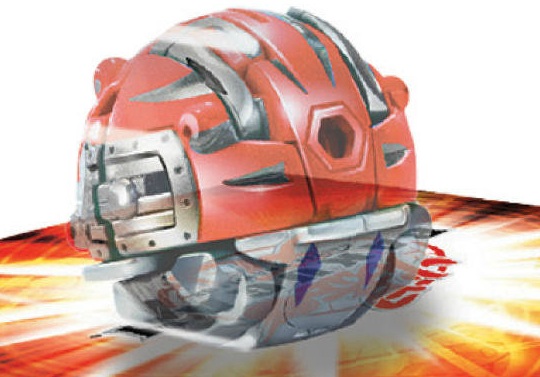 Anyone with a little one in their lives who likes Bakugan knows, these are not cheap items. Always good to have a chance to snap some up at a bargain price. The Bakugan Air Assault ones have an RRP of £9.99. Tesco Direct has them available for £1.50. Delivery is free too if you can arrange to collect in a store.
According to posters on HUKD, our sister site, these are the same price instore as well. There you can pick the one you want. Buying online doesn't have that option. The site just says there are various types, and I guess they're allocated randomly.
Watch small spheres explode into powerful monster action. These Bakugan Sky Raiders auto transform when driven over the metal gate card. Each vehicle comes with G-power bonus, set includes 1 metal gate card and 1 ability card. Actually any sort of metal surface does the trick, which is pretty cool. I quite like them, although I have to say that I have no idea at all how the game itself works.
Collect them all. Styles may vary. Age range 5 years and upwards.
Thanks to Dibzzy at HUKD!