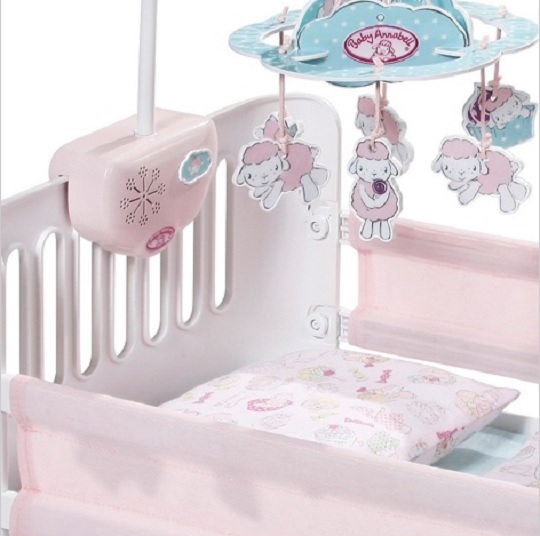 Debenhams is selling the Baby Annabell bed for £30.40 but if you use the voucher code below you can get it for £27.36. This is an extra saving off the 20% that you get off with the original discount of £7.60. The usual retail price on this fancy toy is £38.
This is a gorgeous baby bed specifically designed for Baby Annabell, but perfectly suitable for any toy baby really. It comes with lullaby music and a cute sheep mobile to help the toy baby drift off to sleep. You also get a pillow and a blanket.
The voucher code that you need to enter at the checkout is ZC64 which should drop the price down to the amount above. I did test it, but sometimes these change at the last minute. What a lovely toy and much nicer at this low price.
Thanks to ellienunn at HUKD!