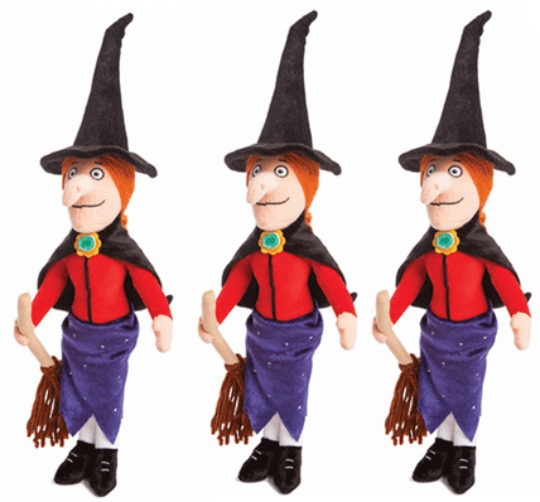 Julia Donaldson is one of my children's favourite authors. We love Stick Man the most, but Room on the Broom is a very close second. If you are a fan too, then head over to Kiddicare where you will find the Aurora Room on the Broom Witch plush for only £6.39. This costs £19.99 from Argos for the very same one, so this is one heck of a deal.
I don't care for plush toys much, but every now and then one will catch my eyes. My middle child Ben can hardly get in his bed for his mammoth collection of stuffed friends. Most of them on the market are naff, however, this Aurora Room on the Broom one is not. It's lovely and detailed, and a must for any Julia Donaldson lover.
If you are lucky enough to own the Room on the Broom book then why not grab one of these as an accompaniment to the witchy story.
Unfortunately, there's no free collection from store, so delivery is a must, This costs £2.99, but even when factoring that in it's still beats Argos by a witches' broom. Why not see what other cheap goodies you can buy over here? There's still plenty of bargains to be had from Kiddicare and it would make that delivery charge a litlle more justified.