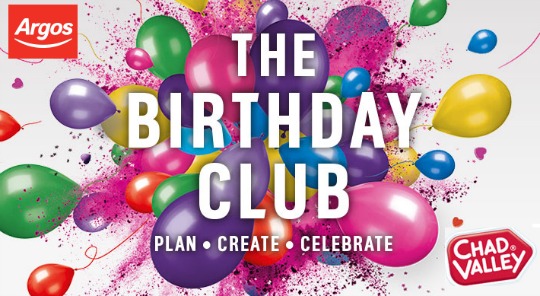 Last year Nada told you about theArgos Birthday Club and it seems like lots of us took advantage of the offer then. The good news for those who haven't already signed up is that Argos have just re-launched the scheme, so there's another chance to join. The voucher you get this time gives you £5 off when you spend £20 or more on Chad Valley toys in Argos.
All you have to do is enter your details along with the birth dates of your children, and your unique discount code will be generated on the confirmation page. You will need to either print of this page, or take a screenshot, and then present either one of those in store to the cashier to get your £5 off when you spend £20 on Chad Valley toys.
There are 50,000 codes to be given out, and it's on a first come first served basis. Once you have your printout or have saved your screenshot of the confirmation page with your discount code you have until 10th March 2015 to use it. The code can only be used in stores, not when paying online, but you can reserve your toys and pay in store as normal.
So, what will you get? There's the Chad Valley Pirate or Digger Tents at £9.99, the Inflatable Activity Centre for £13.99, or the Emergency Rescue Set for £6.99? All of those are reduced items that we have told you about recently, and the voucher can be used on reduced items, as long as the total comes to £20 before the code is applied.