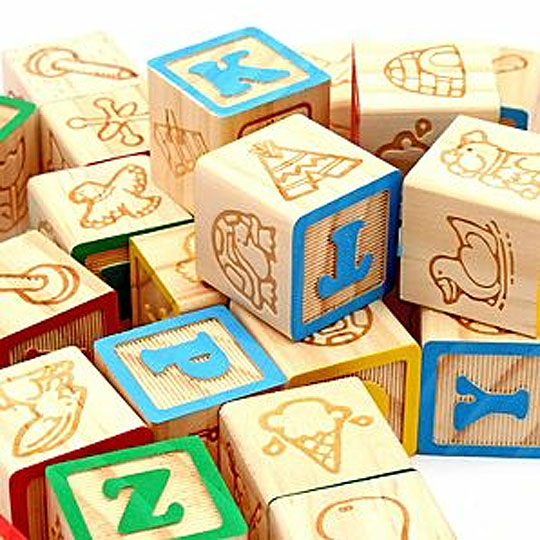 If you're on the lookout for simple wooden learning toys, then you'll want to take a look at these 26 wooden play and learn blocks that Asda have up for grabs for £3.
I'm a huge wooden toy fan; I also love toys that have educational and skill development value, so these 26 wooden play and learn blocks really do appeal to me, and if I had a child young enough to get value from them they'd already be in my basket.
They are made from 100% ethically sourced wood  that has FSC approval and each block features two letters of the alphabet and four pictures, which are carved into the wood, of things beginning with the corresponding letters - you just know there's going to be a cat accompanying the letter C!
You can teach letters, shapes, names of objects, colours (as the letters and block edges are colour coordinated) and your child will also be able to develop their basic spelling and word recognition through ordering their blocks to form simple words.  Fine motor skills can also be developed through stacking the blocks too.
I think these are truly fabulous and a bargain for just £3 - you can collect your 26 wooden play and learn blocks for free from the Asda store of your choice, or you can pay an additional £2.95 and have them delivered to your front door.
Happy playing and learning