24Studio Online Shopping Review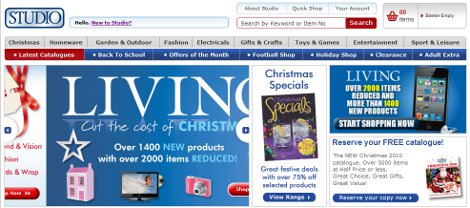 Shopping on-line can be a dream and a nightmare, fabtastic and frustrating. For the most part, where you shop makes the biggest difference to your online experience.
24Studio is an established mail order catalogue business that has been in operation for over 40 years (as Studio). It has an extensive range of products, so, with over 35000 items to choose from, we needed to call in some expert help. We asked PlayPennies mums Tara and Laura to select and test 24Studio and let us know what they think.
Tara chose a 3-piece nightwear set (£12.99) and a Me To You Tatty Teddy (£14.99) to get cosy with, while Laura selected the Horrible Science Disgusting Digestion (£14.99) kit for her 5-year old son.
The kit included a gown, trousers, a matching top and a pyjama dress. So what did Tara think?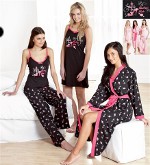 "They are just adorable. I love the patterns and I've worn these consistently for a month now and they haven't faded with regular washing, they don't need ironing, and they haven't shrunk. They also didn't leak colour when I accidentally washed one with a white load and nothing came up dirty grey as a result of colour leakage. I am very impressed."
They do look cute, but how do they feel?
"They are supremely comfortable and extremely flattering", says Tara. "They are also made with 100% cotton. I love wearing both the vest and the pyjama dress. My daughter also loves them. She adores the colours and told me that when she grows up she's also going to have one just like it."
Awwww... nothing like a little cheese on a Tuesday!
Any downsides, then, Tara?
"Well," she says, "The dressing gown isn't one you'd wear in winter, unless your house is super warm. It is also made of the same cotton but it is quite thin."
So all round, a bit of a winner we think, as we move on to the next item.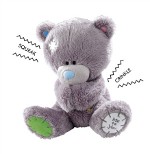 "Tatty Teddy" says Tara, "is just lush. He is unbelievably soft. Soft, soft, soft. There are different fabric textures scattered all over his soft little body and he has crinkly bits and a little squeaker too. Usually textured toys for babies use firm fabrics but this is so easy to cuddle. I would cuddle him all the time but the crinkle and squeak are a little distracting. A stunning pressie but the price is a little painful."
All round, Tara does seem happy with the quality of the items she received from 24Studio. We wondered whether Laura agreed. Her son is currently highly fascinated with how the body works, so we were excited to see what he thought of the kit too!
"Initially I was disappointed when I opened what appeared to be a largish box only to find a relatively small number of items", Laura confessed to us, "but actually, there's a lot to do in this kit."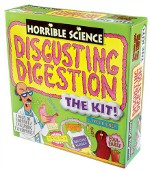 In the box are: plastic stomach, bicarbonate of soda, vinegar, goggles, plastic kidney with filter casing, filter papers, red food colouring, bladder model and tube, fake poo and tube, fart pot, two funnels and a 32 page Top Secret Lab Notebook.
"Rather alarmingly, from the parent's perspective, is the list on the box headed 'Not In The Box'. This includes some usual stuff like rolling pin, salt and plain flour. But then you find yourself reading blindfold (for who?!), egg, used tea bag, biological washing powder... This made me rather nervous wondering what on earth the kit was going to encourage my son to do to me!
We jumped ahead to Dr Grimgrave's Sick Stomach as the early experiments didn't use the kit at all, and my son wanted to use everything in the box all at once. Using chopped banana, vinegar and some of the bicarbonate of soda you can make the stomach burp and then with a squeeze be sick."
We thought it sounded a bit intensive for a 5-year old, but Laura didn't agree.
"The instructions are straight forward, easy for the adult helper to read and nicely paced so that they are easy for the young 'monster' to follow. I was worried that this would be hugely messy but it wasn't that bad, and it was a lot of fun!"
On the quality front, Laura was pleased that the box itself was sturdy and made to last, as she doubted you'd be able to do all the experiments at once, and a sturdy box made storage a lot simpler for her.
"Although", she said, "a couple of items have already disappeared into his toy chest, like the fake poo!"
And finally....
A thumbs up then from our mum-testers for 24Studio.
24Studio gives it's customers credit on their account, enabling you to shop with confidence and allowing you to spread the cost of purchases, and orders can be placed via telephone, post or on-line.