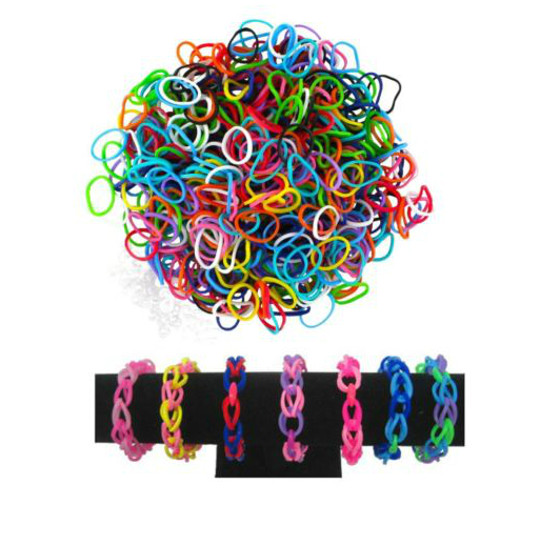 If you know what Loom Bands are, you'll know that they are huge. Even my four year old gets into these things with gleeful abandon, and Amazon is selling 3000 Loom Bands for £2.86, delivered to your door from PVR Limited. There are sellers that offer the same for a few pennies less, but we're looking at the seller feedback too, to make sure we're not promoting someone with a bad track record.
This link will take you to an Amazon page, where you'll find them out of stock. Click on 'see more buying options' on the right, and you'll find a list of options to choose from at this price.  
The reviews for these Loom Bands and S clips on Amazon are pretty great. People say they take a while to be delivered sometimes, but that they are worth the wait.
One of the things reviewers say is that it's the perfect starter set because it gives you so much to get  you going - enough for up to 90 wristbands, apparently.
All of the reviewers felt that these were pretty good quality, and some even said better than ones that had been bought in their local shops and so on.  Most importantly, they across the board say that these have kept their kids busy for hours, and that's never a bad thing for something that cost less than £3!