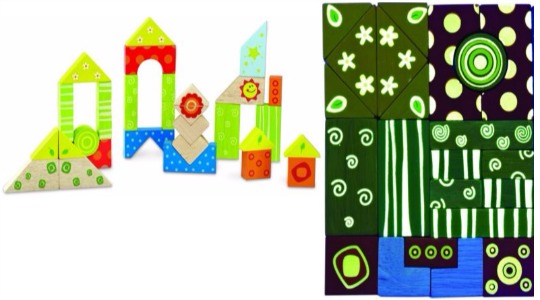 Wooden building blocks were very popular when I was little and I can see that they are making a comeback. They are as simple as they come but are so much fun as you put your imagination into reality. Argos have reduced the Wonderworld Wooden Toys Wooden Glow Blocks from £16.99 to just £7.99. Plus you also get FREE delivery too.
The Wonderworld Wooden Toys Wooden Glow Blocks are much cooler than regular building blocks. They glow in the dark! The beauty of them is that when they are in darkness, they show different patterns than from when they are in the light. Your little one can build a model by day and go to bed with it glowing through the night.
Each pack includes 30 blocks altogether, which is a great amount for only £7.99 delivered. They are suitable for children aged two years old and above. These would make a great first construction toy set to fire up a little ones imagination.
With these they can build a giant tower, a house or whatever else they wish to. These Wonderworld Glow Blocks would make a great birthday present for a little one.