Wii Jog Body Motion Controller £2.49 @ Play.com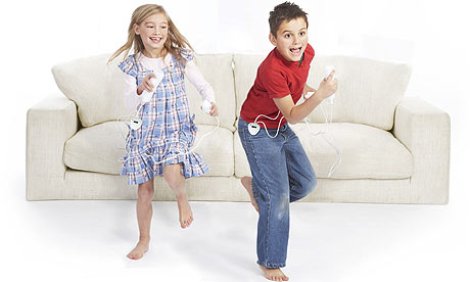 This is an utterly brilliant deal for those of you who happen to own a Wii at home and want some extras without paying a fortune. jOG is the awesome motion sensing controller that adds so much more to your Wii experience and usually sells for £29.99. You will only have to pay £2.49 at Play today so get as many as you have humans in your family and STILL not pay the full price!
jOG is a motion-sensing controller that literally plugs you into the Wii. When you move, your character moves, when you stand still, it stands still. If you plug the system into your existing console then it will transform your experience.
jOG measures the steps you take in the real world and then translates them into movement on the screen. What makes this pretty cool is that it is compatible with existing Wii games and plugs straight into your existing Wiimote and Nunchuk – you don't have to fork out for new equipment and titles to enjoy the experience. A brilliant extra for games like Just Dance 2, don't you think?
Thanks to nicoleisapayne at HUKD!