Review: Father's Day Sorted With Salter and HoMedics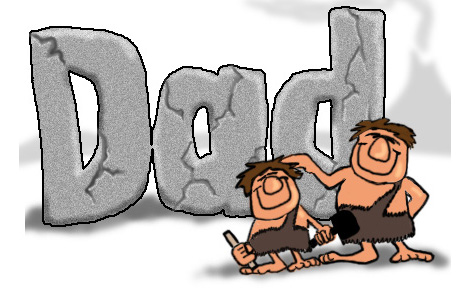 ALERT! ALERT! It's just a week away now! The day where we celebrate the special men in our lives, whether our own fathers or those of our children.
If you're still looking for some gift inspiration then fear not and read on Macduff, the good folks from Salters and HoMedical might just have come to your rescue with one (or more) of the following: Salter Nutri-Weigh Scales, Salter Gourmet Meat Thermometer, Salter Pro Sharp Knives and a HoMedics MiBody 360 Pedometer.
These four products are aimed specifically for the dad who already has everything, I have one of those and he doesn't want/need any MORE socks or handkerchieves with his initials embroidered on one corner; they are quite inspired and even though I'm not a dad (obviously) I rather wish I was, for one day only, if one of these items was heading my way next Sunday.
The kitchen is no longer the sole domain of woman!
At PlayPennies we're  hearing that, at the very least, cooking duties are pretty evenly shared and in a LOT of cases the man of the household now reigns supreme in the kitchen, so when these four products arrived for review for Father's Day from Salters HoMedical we had  four rather excited PlayPennies men on our hands.
Salter Nutri-Weigh Scales (£44.99)

Put a man in the kitchen and he tends to become the next wannabe Masterchief and sets out to create culinary masterpiece from scratch, brill' but what if you want to keep an eye on those all important calorie numbers...?
"I was intrigued to see just how useful these scales would be on a daily basis," says Dougal, "would they be a useful addition to my kitchen or just make my cooking process 10 times longer than necessary?"

The Nutri-Weigh scales are pre-programmed with the complete nutritional breakdown of 999 ingredients, not only will it tell you the calorie content of the things you're weighing, it will also give you the amounts of the following: protein, carbohydrates, fat, fibre, salt and cholesterol!
"The scales are very slim and unobtrusive; the display is clear  and easy to understand. You can choose whether you want to weigh in grams or 'old money' pounds and ounces and I was amazed to see that I could also 'weigh' liquids in millilitres and fluid ounces too. Although, I'm not sure I really want to know how many calories are a bottle of Peroni!" continues Dougal.
A book accompanies the scales which lists all the ingredients codes so just enter the food code, weigh whatever you want and all the information comes up straight away.
There's a memory function too so you can total up all your ingredients at the end without having to note each thing down on paper and according to Dougal the scales can be quite  'illuminating'.

He says, "I went on a bit of a weighing frenzy when these first arrived and was surprised by some results and SHOCKED by others. Peanut butter is something of a favourite 'tipple' of mine and a teaspoon of it here and there won't have too many of the bad numbers in it, right? WRONG! I was not pleasantly surprised to discover that just a small teaspoon (11g) of crunchy peanut butter has 66.7 calories in it!"
Of course the big question with items like this is do they just have novelty value and does the appeal of knowing the ins and outs of your food wear off?
"I've had the scales for a couple of weeks now; I've made a list of 'frequently used codes' so I dont' have to keep flicking through the book. The desire to weigh every single thing in the house has worn off, I'm much more aware of correct portion sizes - boy did I have some of those wrong before - and they haven't made the cooking process more of a chore, which I thought they might."
I think we can safely assume that this one's got the thumbs up and is a USEFUL KITCHEN GADGET rather than gimmick.
(for those who've been straining their eyes to see how many calories were in that bar of chocolate...1004.7!!)
Salter Gourmet Meat Digital Thermometer (£9.99)

I've never really understood meat thermometers but having watched a few Gary Rhodes, Jamie Oliver in action on TV lately, and given this item to Adam to review, I do now...they're a MAN thing!
Preferable to poking something metal into your steak, touching your lip with it and then employing the if-you-burn-yourself-it's-hot-enough-method I think.
"Mention meat to a man during the months of June or July and his thoughts turn immediately to slabs of steak and sausages chargrilled on an open fire. Come the summer, cometh the man and his barbecue, providing succour and salmonella in equal measure for all!" Adam's our literary, as well as culinary, PlayPennies dad.
The thermometer is available from Argos and Tesco, as well as from the Salter website and is a nice useful gift for under £10.

"For those of us who don't like to mix bank holiday weekends with trips to casualty due to food poisoning this is a useful investment," says Adam.
It has a digital display that reads temperatures from the centre of steaks and other foodstuffs in around a second which, Adam goes on to say, "is almost fast enough to pull it out before the plastic handle starts to melt!"
It's quick to use, easy to clean and as Adam points out, "...it also works with more civilised forms of cuisine too."
Salter ProSharp Professional Knives (from £15 to £40)

Fewer things make a man feel like they're on a par with the top chefs in the land than a set of super-sharp professional knives.
"I've run the gamut of nearly all the usual knife brands you'll find in most normal household kitchens, such as those good old StaySharp knives - do they still make those?  - and none of them have lived up to expectation, so I approached this review with a great deal of interest," says Dave.
These Salter professional ProSharp knives come with a 30 year guarantee; think they're confident about their product? The official word on their website says  they have 'full tang blades forged in one piece and extends into the handle for perfect balance and strength'.
"My first impression on using the knives was how well balanced they were compared to my old set. To me they feel like a Sebatier in that respect (although I expect my professional chef sister-in-law would disagree!)," agrees Dave.
He continues, "All carving and chopping was a breeze!  I'm really enjoyed using the carving set, although that might be because my carving fork is so old now the handle detaches periodically making carving joints a bit of an adventure."
The knives also are also touted as being made from 'hardened high carbon German stainless steel with molybdenum and vanadium for superior strength and durability' (just the sort of phrases and words ending in 'um' that gets male culinary creativity going) and a 'Santoprene™ precision grip handle for safe, comfortable use, even with wet hands'.
These knives aren't called the ProSharp System for fun and they recommend using a knife block for storage, and so would Dave.
"These are ultra-sharp knives! I put a knife back in the box with the other three and I swear I only lightly brushed the tip of my knuckle against one. I didn't  feel anything but there was blood everywhere! I have a new, very healthy, respect for these knives; I'd definitely recommend them!" concludes Dave.
A definite thumbs up for the ProSharp knives and they're available from Argos online, Amazon and the Salter Website.
HoMedics MiBody 360 Pedometer (£49.99)

After all that messing around in the kitchen perhaps a brisk walk is in order to burn off some of those calories!
"We've all heard that we should be walking 1000s of steps a day and I think I rack up a fair few," says Baz, "so was looking forward to finding out just how many I did do with the MiBody pedometer."
This isn't your run-of-the-mill-free-with-a-box-of-cereal pedometer, oh no! This one has an integrated health tracking system and can count your steps, calculate the distance and you've covered and the speed you did it in.
"For it to be accurate you have to work out how big your stride is which involved a bit of complicated (I found) maths but after that it was easy to use and pretty self explanatory," continues Baz.

The pedometer has something called '3D accelerometer technology' which means it can be worn around your neck on a lanyard, put in your pocket or even a bag and it will still accurately count your steps.

It connects to your PC via plug and play USB and comes with the MiBody 360 tracking software so you can keep an record of all your steps and track your progress.
Baz goes on to say, "I really like the fact that you can set the pedometer up for multiple users so the whole family can get in on the act , although not if you all go out for a walk at the same time obviously! I also discovered I wasn't walking anywhere near as much as I thought I was every day. It's been very useful."
The pedometer is available from the HoMedics website and can also be linked to the other MiBody 360 products.

So there you are!  Four ideas for Father's Day pressies that aren't your usual socks or car-cleaning kits (our dad's weren't interested in reviewing those funnily enough) and we hope they've given you some food for thought!