#Headsup: Sainsbury's Black Friday Details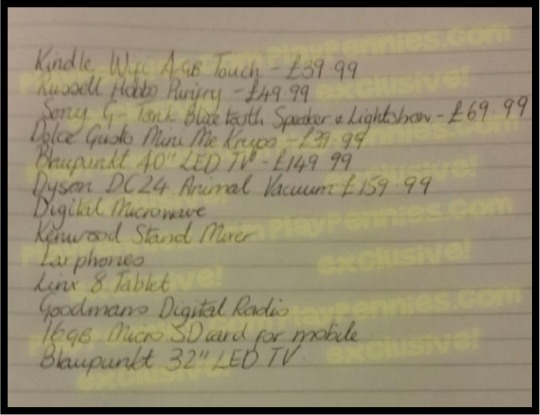 I am delighted to announce that Sainsbury's will be taking part in Black Friday, for the first time this year. We have a little sneaky heads up of what is definitely on offer from the Jamie Oliver endorsed retailer. We were given some prices too, so here's hoping the rest match up to those bargains.
This event will be happening in 485 stores, from Friday 28th November, from when stores open, and will last three days providing stock levels aren't depleted beforehand. There will be a one per item restriction.
In total there will be thirteen items at crazy prices.
Kindle Wifi 4GB Touch,for just £39.99 
Russell Hobbs Purifry just £49.99
Sony G-Tank Bluetooth Speaker & Lightshow £69.99
Dolce Gusto Krups Mini Me Coffee Machine £39.99
Blaupunkt 40" LED TV £149.99
Dyson DC24 Animal Vacuum £159.99
Digital Microwave 
Kenwood Stand Mixer
Earphones
Linx 8 Tablet
Goodmans Digital Radio
16GB Micro SD Card for mobile
Blaupunkt 32" LED TV