Fabulous Freebie: Dr Who Blood Of The Cybermen Game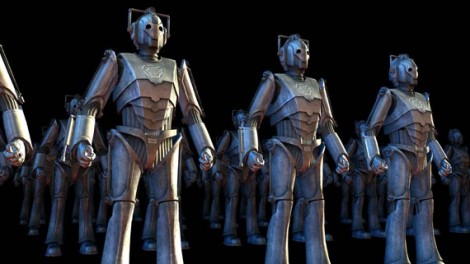 For those of you that managed to watch Dr Who last night and are suffering from withdrawal symptoms, perhaps this free game will keep you satisfied until the cold wintery night of Christmas day when the next episode appears. Complete free to download, the game looks to be quite good.
This is the second adventure game to be given out by the BBC to Dr Who fans and is completely free for download. It will take around 10-20 minutes to download and you'll need around 2GB of hard drive space to keep it nicely stored.
In the game the Doctor and Amy appear in the Arctic where members of a survey team are turning into metal creatures and digging something sinister from beneath the ice. This happens to be an army of Cybermen and your task is to stop these tinny terrors from taking over the world.  Can openers at the ready!
The games are fun and well designed and should keep most members of the family happily entertained for several hours. If you're a Mac owner then never fear for the Mac version will be available as of June 30th.
Thanks to andywedge at HUKD!