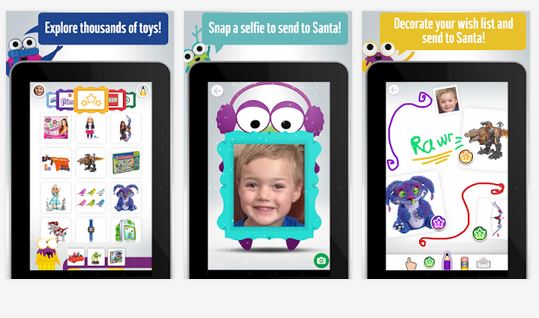 Argos has launched an app for children, a Santa wishlist which is a digital take on the traditional letter to Santa. It let's children choose the toys they want for Christmas, which is then emailed to parents at the email address they registered when downloading the app.
Rather than just an open list, the app allows parents to control how many toys the children can choose within a set price range.
The child chooses and animated character to pick the desired toys and products, and they say the focus is on a tactile and magical experience, so that children don't see the back-end functionality including the price or a catalogue-style layout.
The app is aimed at children aged between 3- to 7 and is available for iOS and Android devices.
According to Argos, the app has already seen five-figure downloads, so if you're using it, we'd love to know what you think of it?
Does it add to the magic of a child's Christmas? Would the child still write the traditional letter to Santa?