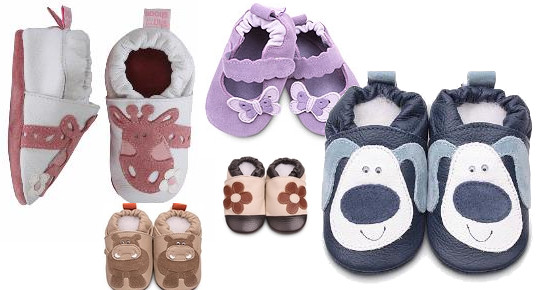 There's a sale on toddler and baby shoes from Shoo Shoos at Hippychick at the moment, with last season's shoes reduced. There are a few sizes and styles that have sold out, but there's plenty still available.
My heart always goes a little bit mushy when I see the giraffe Shoo Shoos - my daughter had them as her first walker shoes, and they were brilliant. They never slipped off, but with a bit of stretching in the right places, came off and on really easily. She took her first steps in them and wore them for much of her first summer, even before she started walking (at 8 months, hence first summer!)
All the available Shoo Shoos are all either £12.95 a pair and there are some gorgeous styles for boys or girls - and a couple unisex ones too.
Delivery is £2.95 for orders under £50, £4.95 for orders over £50 and free for orders over £100.