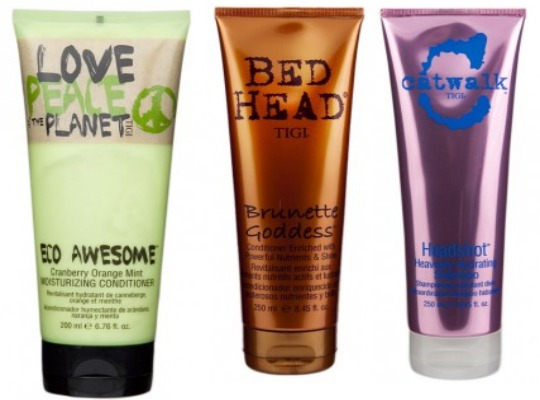 If you like to look after your locks, then chances are you have heard of TIGI. They are a premium salon brand and generally not on sale in shops. I always bought mine at the hairdressers anyway. When perusing Semichem I noticed they sell it and at a great cut-down price. Items start from a very impressive £2.99 and whilst there's not a massive selection, you can still grab yourself a shampoo and conditioner. Plus I will be keeping an eye on this in case they get more in.
For £2.99, you can get the TIGI Love, Peace & The Planet Eco Awesome Moisturising Conditioner 200ml*. This particular range from TIGI is 80% Organic and contains no artificial colours, fragrances and parabens.
The TIGI Bed Head range is probably the most well known out of them all. The Brunette Goddess Conditioner 250ml* is worth every penny at it's full price let alone for the Semichem price of £4.49.
TIGI Catwalk is likely to be second in popularity, but it is equally as good. The TIGI Catwalk Heavenly Hydrating Shampoo 250ml*is only £4.49. If this is the one I am thinking of, then it smells gorgeous like Grape Soda.
Delivery from Semichem is £2.95 or FREE when you spend £30+