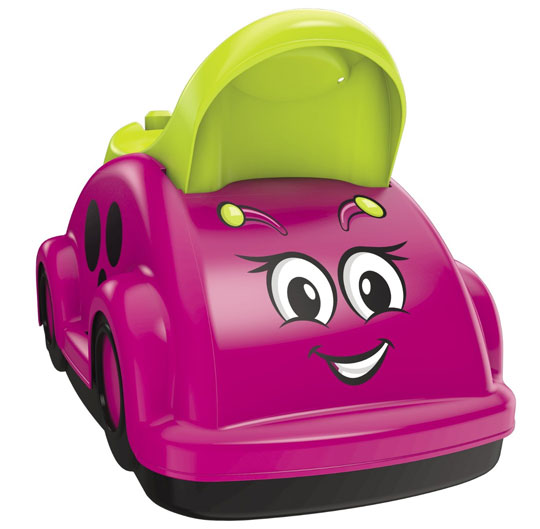 Amazon are selling this Mega Bloks LadyBird Whirl n Twirl for £10.05, when its usual full price is £24.99.
This Mega Bloks LadyBird Whirl n Twirl looks like a rather cute ride-on toy for little ones aged between 18 and 36 months.  It's compact, so won't take up a ton of room in your house (unlike some ride-on toys, which can be enormous) and it's been built to withstand the rough and tumble that cannot be avoided with little ones.
It has caster wheels underneath which means it can be turned in any direction at any time - talk about 360 degree maneuverability! - and means that your very young youngster can get to grips with going the right way without getting stuck when they get it wrong.
There's a Mega Bloks Racing Car Whirl n Twirl too - this is its LINK - but it'll cost you £12.11.  Still, it's still less than half price, which can't be bad.
All of the usual Amazon delivery options are available to you - I'm sure you know what they are by now, and if you don't...well, they're pretty easy to find and work out: the SuperSaver option saves you money as it's free, and the rest cost you additional cash.
Thanks to sarahmm at HUKD (that's not me, by the way!)