Maternity Sale: Items From £7 @ H&M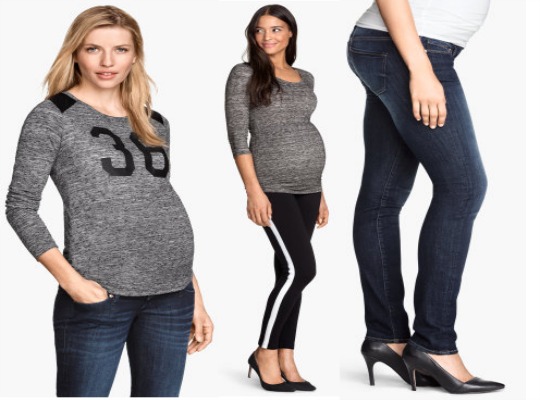 Clothes getting a bit tight, now that bump is growing? Head to H&M where they have a total of nineteen items reduced. Not a massive selection but there's a variation of jeans, leggings, tops and more. It's worth a look as there are some bargains. Items start from only £7 and when it comes to maternity clothes your don't want to be spending £££'s.
The items that caught my eye in the H&M maternity sale were: this MAMA Jersey '36' Top* reduced from £14.99 to £9, MAMA Leggings with Stripes* was £14.99 now £7 and MAMA Skinny Jeans* was £24.99 now £15.
The clothes I lived in when I was pregnant were anything stretchy. The last thing you want is clothes that dig in. Leggings, Jeans with Elastane, baggy tops, jersey dresses with tights. You catch my drift.
Sometimes work doesn't allow us to be too casual so grab something like this MAMA Jersey Blouse* for just £14.99 now £7. It comes in dark blue and is tidy enough to wear to your work without it being uncomfortable.
Maternity Clothing at H&M starts at a size 8 through to a 20 but sizes available is dependent on the popularity of individual styles.
To have your order delivered to your front door costs £3.90.