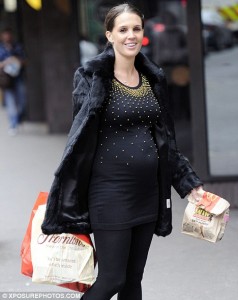 Former glamour model and Celebrity Big Brother contestant Daniel Lloyd  is expecting a baby with her footballer fiance Jamie O'Hara. Danielle is due in around 4 moths' time.
According to the Daily Mail, Danielle recently confessed to having a huge appetite in pregnancy, along with cravings for corned beef hash.
In an interview with OK! magazine she said: 'I'll wake up in the morning and be like: "I really need corned beef hash." It's a good excuse to eat chocolate too. And last night I said: "Jamie, I need an ice cream now!"'
Meanwhile,  bad boy of Rock 'n' Rolll Noel Gallagher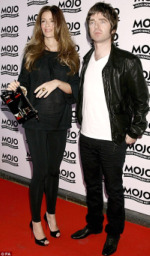 and his girlfriend Sara MacDonald are also expecting a baby.
The Sun reports that Noel, 42, and 39-year-old Sara are 'thrilled to bits' after a three-month scan this week confirmed the pregnancy.
According to the Daily Mail, the pair have been together for ten years and already have a two-year-old son, Donovan, while Noel is also the father of a daughter, Anais, 10, from his marriage to Meg Mathews.
The paper reports that a friend said; 'Noel and Sara are over the moon... They're so happy that little Donovan will have a little partner in crime to play with. Their family is complete.' All together now... Aaaahhhhhh...