Cosatto Cabi Car Seat £57.50 @ Sainsbury's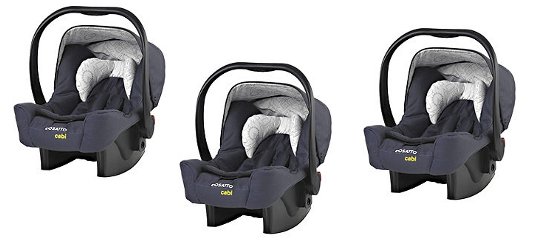 Sainsbury's have up to half price on loads of things at the moment, some quite old and some new and available while stocks last. One such item is the Cosatto Cabi Car Seat in Grey which is normally £115 but is currently just £57.50 and comes with 114 Nectar points for card holders. You can find similar at Boots for £83.32 and Toys R Us for £119.99
The Cosatto Cabi Car Seat is perfect from newborn babies to around 13kg / 29lbs or about 12 – 15 months of age.
It features a padded seat cover and a soft cosy liner to keep your baby extra snug – although I found that 'newborn insert' caused my daughter to overheat even in winter and she wouldn't stop screaming in the car till we eventually took that out.
It has a removable canopy to protect baby from the sun and has a rear storage section – perfect for an extra pack of wipes or spare nappy or two.
The Cabi Car seat is designed to fit on to the Cabi Chassis.
This set comes with a car seat, head hugger, tummy and chest pads and chassis adaptors and complies to the safety standard ECE R44/44.