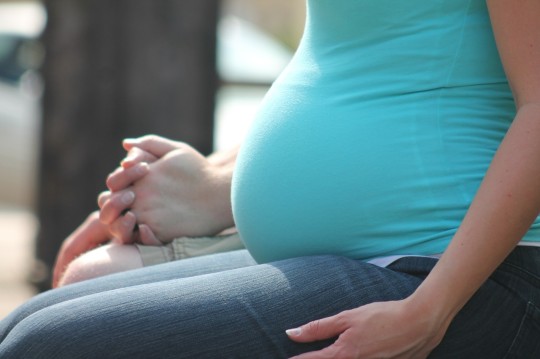 With medical experts constantly warning us about the obesity epidemic - one in five of us is overweight - it comes as no surprise that science has found a way to tackle obesity in the womb.
That's right. Babies whose mothers are overweight during pregnancy could soon be given medication in the womb to reduce their risk of being overweight too.
The Daily Mail reports:
Babies could be medicated in the womb to stop them from being born obese, doctors say. They believe that giving overweight mothers-to-be a hormone pill could also improve the unborn child's health well for decades to come.
The premise behind this research seems to be that obesity is a disease which lifestyle changes such as diet and exercise don't entirely address, so taking steps to safeguard a child's health from the earliest possible moment is a logical next step.
A baby whose mother is overweight during pregnancy is at higher risk of various health problems including high blood pressure and heart disease.
How do you feel about this story? Did you struggle with your weight during pregnancy and, if so, would you have considered taking a hormone that could reduce your child's risk of obesity? Tell us in the comments or come and share your views over on our Facebook page.