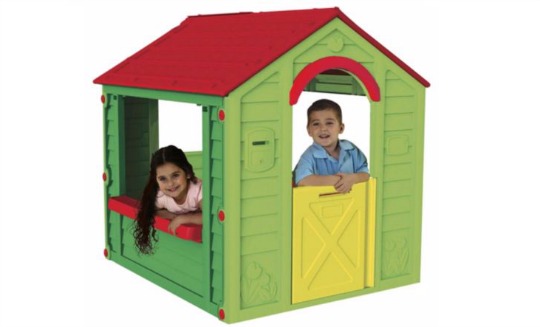 This Keter Playhouse was selling for £50, and it now has a third off making it just £33.34. That is the cheapest playhouse around at the moment, and one of the cheapest prices I have ever seen!
It's a plastic playhouse that you snap together, not tools needed, and the reviews are great (except one, there's always one!) It's nice bright colours that apparently won't fade in the sun, and it has three windows and a door.
Because of the size of it you cannot click and collect from stores, so you need to add another £7.95 for delivery, unless you are delivery saver customer (woohoo!) and then delivery is free!
You can't really get much cheaper than this, so if you were waiting for the playhouse prices to drop before getting one this is the time to snap one up.
Now all we need is some of those wooden playhouse to get reduced... ;)