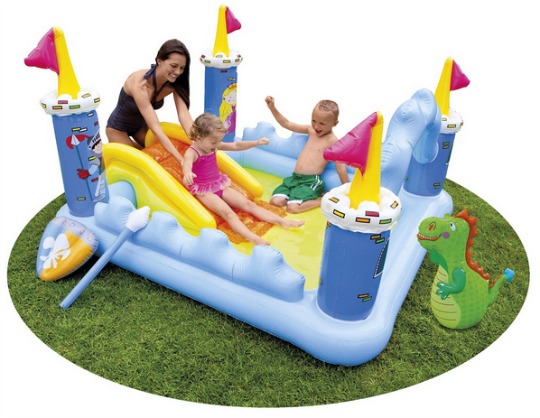 How amazing does this pool look! This Fantasy Castle Water Slide Play Centre by Intex  can be yours for less than £30 including delivery from Amazon Seller Stack em High.
It's a family pool with a water slide, an entrance arch and a padded landing mat at the bottom of the slide, as well as an inflatable lance and shield. Why do you need a lance and shield? To fight off the water squirting inflatable dragon of course!
To put it shortly your garden needs this, and I'm wishing my son hadn't set me looking for a spaceship paddling pool (what?!).
When this one sells out there are another 2 Amazon sellers who also have this for around the same price. Who's first on the slide?