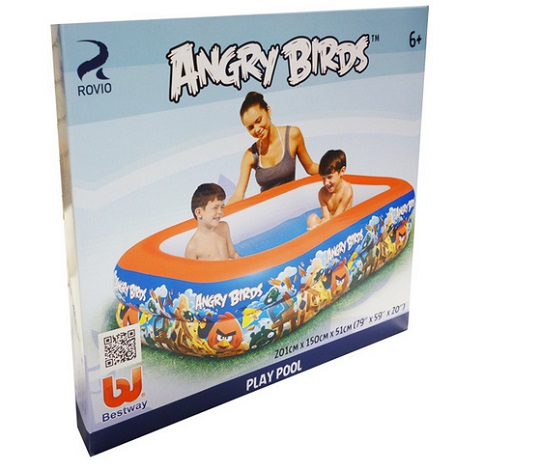 B&M is selling this pretty awesome Angry Birds pool for £12.99 instead of the usual price of £19.99. You are saving a neat little amount, nothing too staggering, but you do get an ace pool to use next summer.
There is absolutely zero information about the pool on the website. Sometimes I am amazed at how people sell things when they do this. For example, I have no idea what the measurements on this pool are or how big it can get or how much water it holds. You may have to go instore to see it and then decide, I'm afraid.
What I can tell you is that it is a Rovio branded product so it is from the original game and official merchandise and the picture suggests that it can hold two small kids quite comfortably. Or one hot adult. Enjoy!