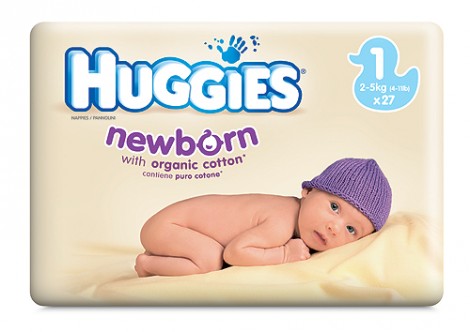 Sainsburys seem to be my choice du jour today with a bunch of parenting deals and discounts to be had. This particular deal is for a range of Huggies nappies that are on BOGOF as well as discounted to wonderfully low prices.
The Huggies nappies included in the BOGOF at Sainsburys are the Huggies Super Dry Economy Pack Junior which has 48 nappies at size 5 for £9.98. You will also get the Huggies Super Dry Nappies in size 4+ and 52 nappies in the pack for £9.98.
The Huggies Pure Wipes are down to a special offer of two for £8 with the usual price being £5.11 for one pack.  And then you also get the Huggies Super Dry Nappies 56 pack included in the BOGOF deal. If these Huggies deals are not enough for you, there are more…
The Huggies Pull Ups for girls are down to £2.74 for 14 nappies, a 50% saving off the usual price, and the Huggies Newborn nappies are down to £3.72 or buy two for £6, the Huggies Newborn convenience pack is buy two for £10, and the Huggies Drynites for boys are two for £9.
Thanks to nicster08 at HUKD!