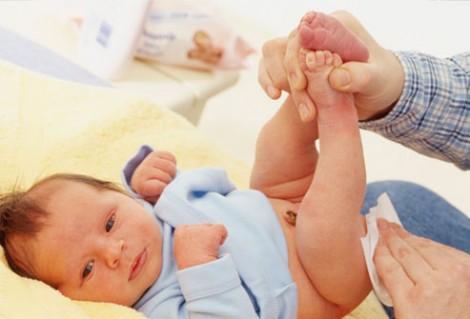 Amazon has another fantastic deal for those of you who need wipes. The Pampers Sensitive Baby Wipes packs deal gets you nine packs of 63 (a total of 567 wipes) for only £7.50. This does, of course, include free delivery, which is a total bargain.
Pampers Sensitive are super soft to keep your baby's delicate and fragile skin from getting red and raw. The wipes feature aloe and chamomile with a touch of other mild substances to clean and refresh the skin on your baby's bum, nose, ears and anything else you need to keep clean.
The ingredients are mild, perfume and alcohol free and they have been dermatalogically tested.  I love the description that says they ship in certified frustration-free packaging. Now that's funny! Although, if I remember correctly, these wipes have a tendency to clump up and come out of their box in chunks.
No matter what you think, however, this is a fantastic deal for these Pampers and this amount will keep you stocked up for ages.
Thanks to RajUK at HUKD!