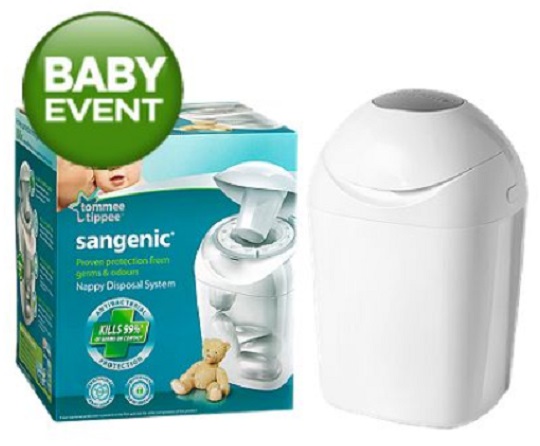 Save a lovely £12.99 (that's more than 50%) on the Hygiene Plus Nappy Disposal System from Asda Direct. Asda Direct have got their big Baby Event sale on at the moment and so the nappy disposal system that is normally £22.99 has been reduced to £10.00, awesome.
Asda knows that you change your baby up to 5,000 times between birth and potty training (amazing!). Thank goodness for Sangenic Hygiene Plus from Tommee Tippee. It's a fantastic and complete solution to nappy disposal at an affordable price. Each used nappy is individually wrapped in anti-bacterial film and locked away at the push of a plunger and the disposal system doesn't need to be emptied until 28 nappy changes later, cool!
The nappy disposal system is really practical and easy to use. It's odour and germ free and comes with a free cassette of disposal film to last you a month. And of course it helps you keep the environment clean and hygienic for your baby too.
Smell free and hygienic nappy disposal, fabulous!