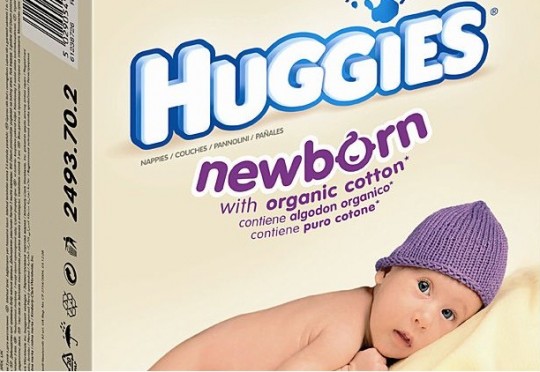 The Asda baby event is in full swing. Which is a good time to stock up on stuff like these Huggies Newborn Nappies. Both the Huggies Newborn Nappies Size 2 big pack (92 nappies) and the Huggies Newborn Nappies Size 1 (81 nappies) are both £8. For the Size 2 pack that works out to 8p a nappy, which isn't a bad price and cheaper than some supermarket own brands.
There's another offer on the Asda Baby Event too. The Huggies Newborn Starter Kit has been reduced to £3, and has 27 nappies along with three packs of newborn baby wipes. Three packs of these will get you 81 nappies too plus three packs of baby wipes, for a quid extra. However, I'm not so sure you need the baby wipes?  For a newborn? I didn't need to use anything other than a bit of water and cotton wool. What's the experience of other readers?
Standard delivery is £2.95, however you can collect in store for free.
Huggies Newborn - award winning nappies for the ultimate in softness for your precious little one. Huggies understands that you want the very best for your newborn's delicate skin. That's why our Newborn nappies have been specially developed to deliver unbeatable softness and protection. Gold Award Winners in the Best Disposable Nappy category at the Mother and Baby Awards 2010/1, Huggies Newborn are made with the kindness of organic cotton and provide pure and gentle care for little bottoms. They have also been carefully designed to ensure an outstanding fit to avoid any leaks. Pure and gentle protection from Huggies for kissable baby bottoms.
Thanks to Mighty_Mag at HUKD!