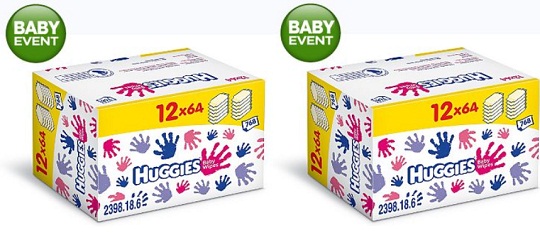 It seems as if everyone and their duck is having a Baby Event at the moment with ASDA still running their very well priced Baby Event right now. And part of their event is this Huggies Everyday 12 pack of baby wipes that's down to only £8 for a ton of wipes.
Whether it's gently cleansing your baby's perfect skin, cleaning mucky little hands or wiping carrot puree off your face after another fun feed, these wipes will come in handy. Actually, I'm not sure how I survived without wipes before I had kids…
The Huggies wipes pack that's on offer here includes 12 packs of 64 wipes per pack and the saving is £2 off the original price. Not a huge amount, granted, but every little bit helps and these Huggies wipes are already well priced to start with.
Thanks to goldthornwolf at HUKD!