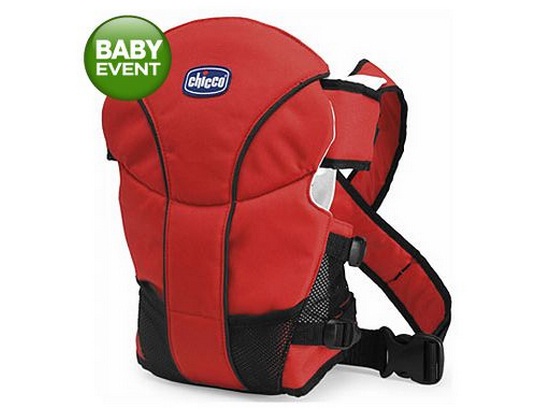 As part of the Asda baby event, you can pick up this Chicco Go Baby Carrier in Fuego Red for a reasonable £13. That's not to bad at all if you are after a baby carrier, or just want something to supplement a sling or use on the odd occasion and don't want to splurge out on a more expensive model.
I have to admit that I picked as many items in red as I could - his pram, his pushchair, the baby carrier. I wanted a nice, bright, visible colour so we'd stand out especially to car drivers! A friend of mine chose a bright yellow (god awful colour really but I can understand why) pram for the same reason.
Go Baby Carrier follows baby's growth with simplicity and versatility, ensuring always maximum comfort and safety. The dual side adjustment system allows you to adjust perfectly the baby carrier to your child's body, in every stage of its growth and development. The cover in breathable fabric makes it a comfortable and soft baby carrier from the first days of baby's life.
Size - 15 x 30 x 40 cm
Weight 0.4 kg
Suitable for babies from 0 to 9 months
Age Range: 0 Months+
Weight Range: 3.5kg - 9kg
Thanks to Syzable at HUKD!