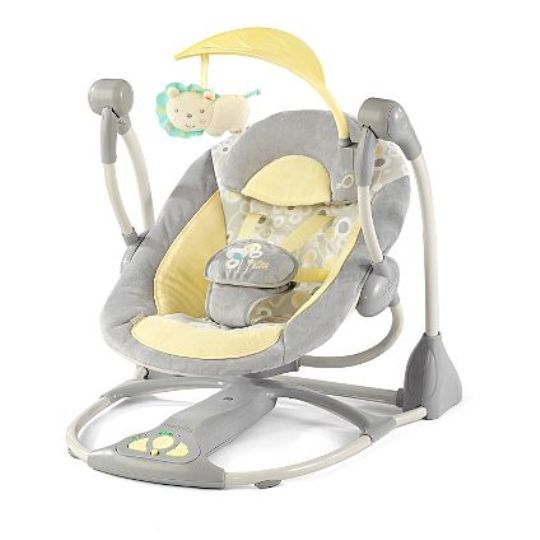 The Bright Starts Briarcliff portable swing is down in price as part of the ASDA Baby Event that's running at the moment. If you fancy paying just £55 for this cute little device, then you'll need to arrange to collect it instore, otherwise you're looking at an extra few bob for delivery charges.
The Bright Starts Briarcliff portable swing apparently has the patented KidsII hybridrive technology incorporated. That name sounds like something that should be on a starship, not a baby swing, but anyway…
This hybridrive delivers an energy efficient and quiet ride for baby and the TrueSpeed technology (hahahah) maintains five speeds as baby grows. This swing will apparently deliver more than three times the battery life of comparable swings, which is not bad thing.
The head support can be removed, as can the toys, for comfort and washing. There are six melodies and nature sounds with volume control and auto shut off after 30 minutes. The swing time has three settings and it has WhisperQuiet to keep the sound down.
Thanks to mvadhia at HUKD!