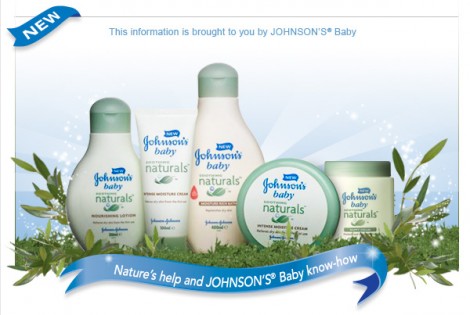 Johnson's have a new range of products called the Johnson's Baby Soothing Naturals range and they are happily dishing out baby freebies to the bold and the brave. So, after a short and snappy registration process you can land yourself a free sample to enjoy.
The new range combines the gentleness  of Johnson's Baby with the soothing powers of nature and your free sample will be the Baby Soothing Naturals Cream that's apparently fab for relieving dry skin.
The new range includes a unique blend of natural ingredients and plant extracts that work together to soothe dry and sensitive skin. Including Vitamin E, olive leaf extract (antioxidant winner, that one) and the essential minerals: potassium and magnesium. I must admit that the latter two make me feel a bit like the sample's a science experiment gone wrong...
You can even download a free expert guideon how to deal with dry and sensitive skin.