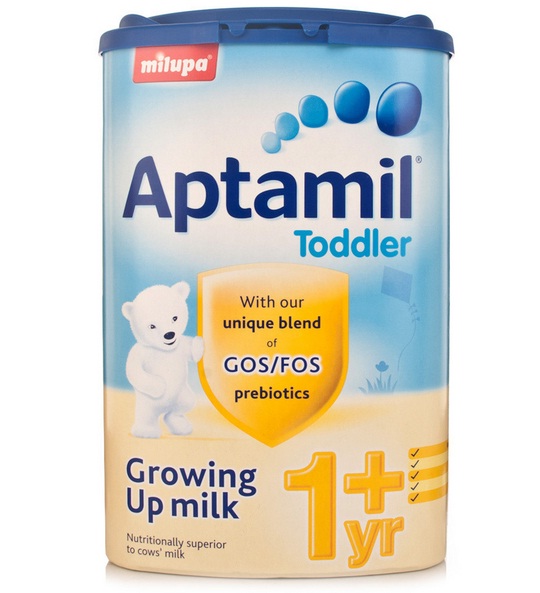 If you use follow on formula then you'll know this doesn't often come up on special offer. Tesco Direct has knocked £2 off the  900g container of Aptamil 1Yrs+ Growing Up Milk Powder. It was £8.49 and is now £6.49. Every little helps, as they say!
After he went onto solids my son decided that he wasn't going to breast feed anymore. I have to say I was a little bit sad about that, imagining a few more months of, at the least, night feeds. Still it happens. What I wasn't prepared for was that he also decided he hated cow's milk, and refused to drink it. He also refused soya milk, goat's milk and everything else I tried until I gave him some formula.
He loved the follow on stuff, and drank a bottle of that a day until he was about 2 and finally decided he liked cows milk after all. And soya milk. And everything else he'd spat out till then. Go figure!
According to Aptamil, its Aptamil Growing Up milk has been specially developed by infant nutrition experts to help meet the increased nutritional needs of toddlers from 1 year onwards, and contains Aptamil's unique GOS/FOS prebiotic blend. It is nutritionally superior to cows' milk and contains 40 times more iron and more vitamin C and D, to help take on this key stage of development.
Thanks to shaksy at HUKD!