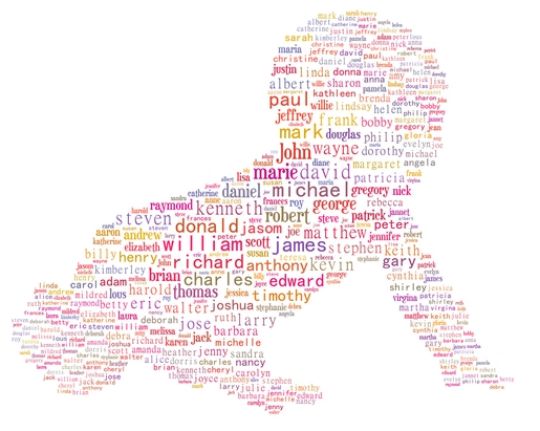 Today the Office for National Statistics has released the official list of the most popular new baby names of 2014, and the list ir very similar to the year before. The most popular boys name remains Oliver which has held the tops spot since 2013, and Amelia is still the most popular name for girls ans has been since 2011.
Apart from the remarkably similar top ten to the year before there has been another influence noticeable for baby names last year - the massively popular novels and TV show Game Of Thrones! I have noticed a few of these popping up in the comments on our Facebook page and there are some beautiful names amongst them. Arya is becoming much more popular, and some are choosing Khaleesi for their newborn.
Other new entries and big climbers were Jackson, Joey, Ellis and Kian for boys, and for girls Robyn and Nancy, as well as the Beckham inspired Harper, and Lottie which is perhaps a nod to Princess Charlotte.
The top 10 boys names in 2014:
1. Oliver - 6,649
2. Jack - 5,804
3. Harry - 5,379
4. Jacob - 5,050
5. Charlie - 4,642
6. Thomas - 4,405
7. George - 4,320
8. Oscar - 4,269
9. James - 4,167
10. William - 4,134
The top 10 girl's names in 2014
1. Amelia - 5,327
2. Olivia - 4,724
3. Isla - 4,012
4. Emily - 3,991
5. Poppy - 3,273
6. Ava - 3,171
7. Isabella - 3,022
8. Jessica - 2,995
9. Lily - 2,965
10. Sophie - 2,905