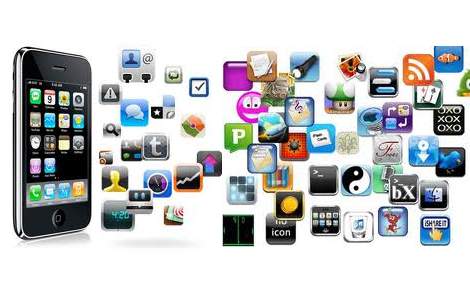 I think you can probably get an app for pretty much everything and anything these days.
Before too long, whether you have an android phone or an iPhone, we'll all be wondering what on earth we did in the app-less world we used to live in.
Parenthood has been 'app'd' - there are tons and tons of apps for all things baby related and here are the Top 10 Baby Apps that are available for iPhone parents!
I rather like them all - although I have no need for the iPhone baby monitor: you leave your iPhone next to your baby with the app running, and when your baby cries it will CALL you at the number you asked it to, so that you can listen in to what's going on.
The baby scrap book appeals to me though, along with the White Noise Maker and Grow Baby, Grow which allows you to track and record your baby's growth and progress for their first three years.
If you love apps, you'll probably love these.