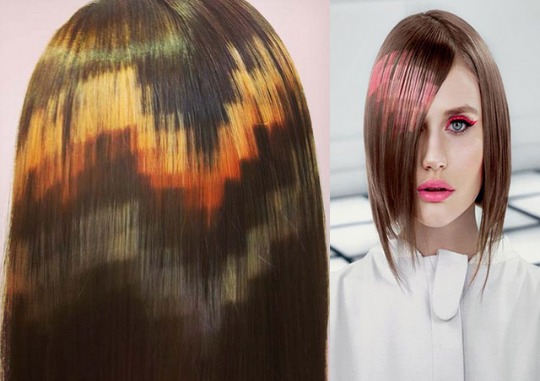 Fed up of having your hair Ombre? Then look above to see the new up and coming hair trend for 2015. Pixelated hair colour is what is currently 'in' on Planet Hair. Photos have been circulating the internet with hair coloured with pixels in different shades to create that Minecraft look.
I want to say I hate it, but I am intrigued. My hair is SO boring and in a long bob, so this might make it a bit more edgy. I absolutely love fashion but I don't stick to it rigidly.
The technique is done by colouring block by block firstly, then a blending technique is used.
Invented by a hair salon called X-Presion in Madrid, Spain. This new hair colouring technique will be a MASSIVE success I can just see it now.
Another trend said to be appearing in salons across the globe is Dermabrasion for the scalp to get rid of dead skin and to encourage healthy hair growth
What do you think of this new hair trend? Will you be rushing down to the hair salon tomorrow to get your tresses pixelated? We would love to know, tell us over on our Facebook page.