60% Off Toledo Towels @ Christy Towels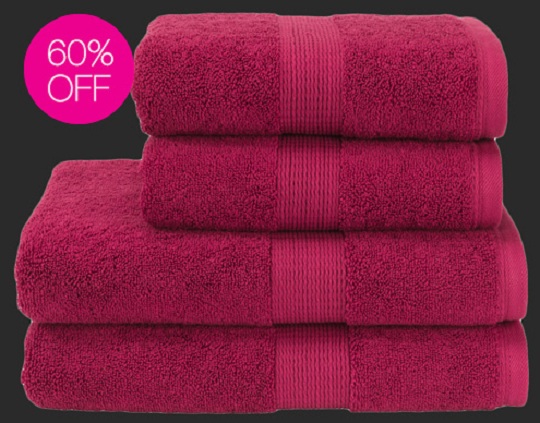 These luxurious bath towels have been marked down from £36 to just £14.40.  What a bargain! They come in a wide selection of colours (white, cream, teal blue and plum) so you're guaranteed to find a colour towel that suits your bathroom decor. Standard delivery to mainland UK is £5 per order so why not order the matching face cloth, hand towel or bath towel for a reduced £1.20, £5.20 and £10.40 respectively. Delivery on orders over £50 is free.
There's nothing more heart-warming than wrapping your little one in a warm, fluffy towel when they get out of the bath and smothering him/her in hugs. Made using the finest Pima cotton these heavyweight, soft Toledo towels offer the ultimate in absorbency.
Even though these towels are fully machine washable, make sure you use a gentle laundry detergent that is designed for colours and your towels will retain their colour and absorbency. Also ensure you use the recommended amount of washing detergent and take care not to expose your towels to neat detergent prior to washing.