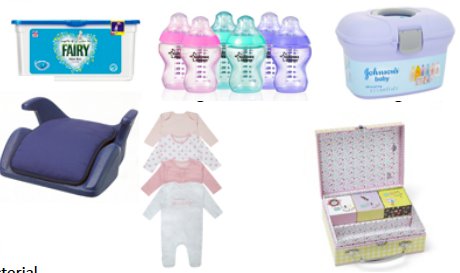 You've heard murmurings about it, I'm sure, but ASDA's August Baby And Toddler Event starts tomorrow online and Monday in store, and here are some of the fabulous offers you'll be able to find.
According to the press release we were sent earlier today, some of the offers we think you'll be excited about are:
Johnson's Baby Skincare Essentials Box for £10
Tommee Tippee Colour My World 6 Pack for £10
Fairy Non Bio Liquitabs for £5
Little Angels Washable Breast Pads £2
The 4-pack sleep suits are currently £7 and are listed in the sale, but with no new price yet,
and the Mamas & Papas Suitcase is currently listed at £10 and out of stock, but hopefully that'll be sorted by tomorrow and they'll be available for less.
Booster seat for £10
The sale starts in store on Monday, but if you want to be sure you get to pick up a bargain, you may want to place your orders online first thing. Make sure you check back here as we update the offers in the morning!