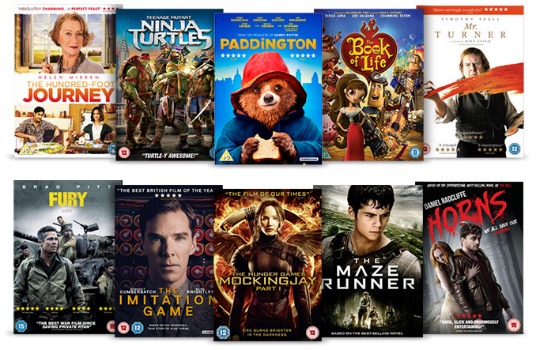 Popping to get your groceries? If you are heading to Morrisons in the next couple of days then you might want to take advantage of this DVD promotion they have started today. There are 10 new chart DVD's that have a normal selling price of £10, but you can buy one for £4 when you spend £40 on your groceries in store. 
The one that caught my eye was Paddington, mainly because I was only blogging about it being the kids morning cinema show a couple of days ago. No matter how cheap the cinema tickets were, it's still less money to get the DVD for £4! I wish Morrisons had told us about this one before!
There are 3 kids films in the selection, and the rest are a more adult selection. The offer is in stores only, and is not available with your online grocery shopping from Morrisons. It is also only while stocks last, and seeing as the offer is only on for three days, ending this Wednesday, there might not be that many stocks left if you wait. It's only one per transaction, so if there's a few you fancy you can only choose one.
Here's the full list of DVDs:
Paddington
The Imitation Game
Teenage Mutant Ninja Turtles
The Hunger Games: Mockingjay Part 1
The Book Of Life
Mr Turner
The Maze Runner
Fury
Horns
The Hundred Foot Journey