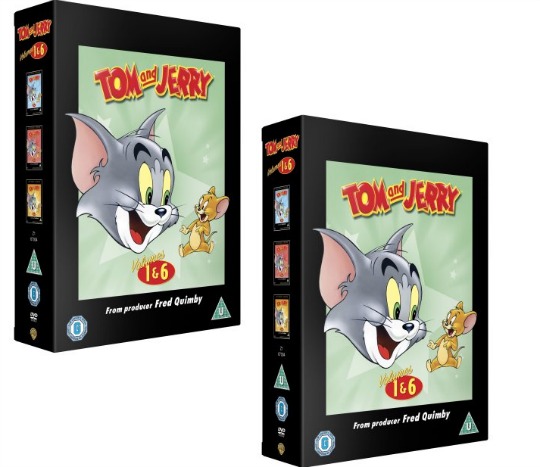 I am going to be hailed a legend in my house, look what I have just bought for rainy Saturdays, the Tom and Jerry Complete Volumes 1-6 DVD Box Set from Amazon. Get it now for £10.75. That's 888 minutes of entertainment for under eleven pounds! A lot of you will buy this to relive your youth, that's kind of why I did. I introduced my stepson to Tom and Jerry and he just LOVES it. To get it at this great price, just select from the sellers on the right hand side.
Remember, all those Saturday mornings when you sat in your pyjamas watching Tom and Jerry. This Complete Volumes set contains six discs in total, that are double sided. This means they can be flipped over to watch even more cat and mouse antics.
I dare you to actually sit with your child to watch this, for two reasons, firstly, see your child enjoy something you loved as a child and secondly, gape in awe as you realise that cartoons have been watered down A LOT since our youth.
Delivery is FREE so grab this and make your child's Christmas or buy it for an adult and let them rekindle those childhood memories.