Rock Music For Babies: Rockabye Baby! MP3 From £6.99/CD's From £6.91 @ Amazon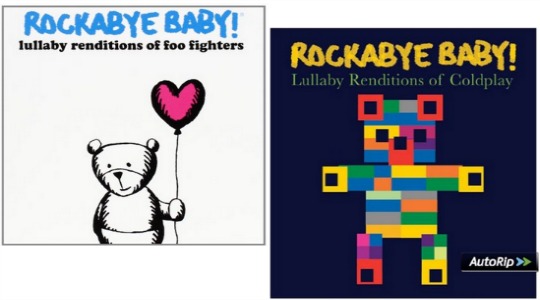 How many of us are driving to distraction with repetitive, dull baby lullaby music? I bet it's most of us. When I stumbled across these Rockabye Baby! Albums I could not contain my excitement. I am not a HUGE rock fan, but I do enjoy a bit of Coldplay and sometimes even a bit of Metallica. Head over to Amazon even if you have no intention of buying, just for a nosey at the different albums on offer. I for one, will be buying a CD for the car, which start from just £6.91. The MP3's are mostly £6.99, with a small amount at £7.99.
I just want to give you a list of some of the artists that Rockabye Baby! cover. There's so many cool band included you are going to be dying to get your hands on one!
And so many more! These are just so awesome! Let us know what you think of these over on our Facebook Page.