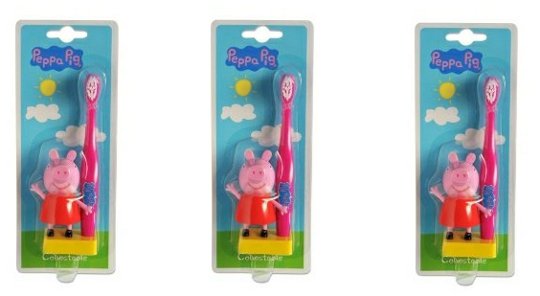 The Peppa Pig Toothbrush with a collectable Peppa Pig Figure is reduced by £1 from £2.99 to £1.99 with free delivery. A toothbrush for £1.99 is a great price anyway, but putting a figurine in it too makes it a winner for most Peppa Pig fans.
So, basically, this is a toothbrush.
And it's pink.
And that's about that.
Oh, and it comes with a collectable Peppa Pig figurine. Have I mentioned that before? Oh, I have? Sorry.
Thing is, there's not much else to say. There are four reviews, and they say pretty much the same, except they do say that it's made tooth brushing time more fun for the kids, and that's always a bonus.
The definite winner, however, is the fact that it costs only £1.99.
Thanks to Wadjet at HUKD