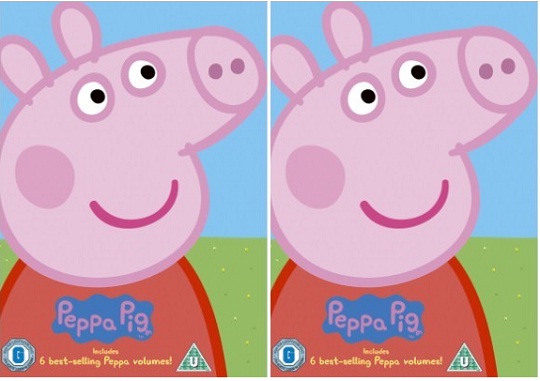 This is the cheapest I've seen this box set of six Peppa Pig DVDs. Elsewhere they are £12.99 at HMV. At Sainsbury's, this Peppa Pig Head Box Set is £9.99. You can click and collect instore for free. Handy for rainy days in the holidays if you've got a Peppa Pig fan in the house. I once spent a mind numbing five days with Peppa Pig running in an endless loop alongside Thomas the Tank Engine when son had chicken pox. It isn't actually that bad!
Hello, my name is Peppa Pig. I have selected six of my favourite DVDs for this special box set, it includes:
Muddy Puddles
Bubbles
My Birthday Party
Stars
The Balloon Ride
The Fire Engine
Please join me and my little brother George in our adventures. We just love jumping in muddy puddles! Which is probably just as well because if Peppa's summer is anything like the summer we've had here in the UK (and one of her creator's lives a few streets away from me, so I'm guessing the answer is yes) then there will be plenty of muddy puddles to jump in!
Thanks to Stoker3 at HUKD!